For policymakers, administrative burden was an effective tool in making it difficult for people to access certain types of benefits, Dr Moynihan said.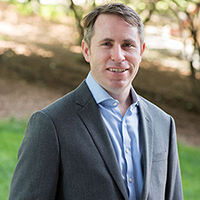 Professor Don Moynihan, who gave the keynote lecture at the UCD Geary Institute for Public Policy workshop
"Consequences of burdens don't fall evenly across the population… they tend to hurt some people more than they hurt others.
"If you're part of a marginalised group or from a low income community, then encountering this administrative burdens [in so far as they're means tested] becomes part of your daily life.
"[As does] being the subject to discretionary bias on the part of street level bureaucrats who act as the gate keeper to services."
Administrative burdens diminish the effectiveness of public programs, often perpetuate long-standing inequalities, and can even block individuals from fundamental rights like voting, the lecture heard.